Board-Certified Plastic Surgeon in Novi, MI
Your Aesthetic Journey Begins Here
Welcome to
Plastic Surgery of Michigan
With over 20 years of surgical experience, board-certified Dr. Andrew Lofman, FACS is a leading plastic and reconstructive surgeon in Novi, Michigan. Dr. Lofman combines his education, experience, natural ability, and the latest FDA-approved technologies to provide his patients with the most beautiful and natural-looking results possible. Above all, Dr. Lofman treats each patient with sincere compassion and the highest quality care. Reclaiming your confidence and restoring your appearance with one of the best plastic surgeons in Oakland County, MI, is now easier than ever! We are located in Novi and are dedicated to serving plastic, reconstructive, and cosmetic surgery patients in Oakland County, Macomb County, Wayne County, and throughout Michigan. We also offer non-surgical treatments at our medspa, Pure Aesthetics of Michigan.
Breast
Body
Face
Men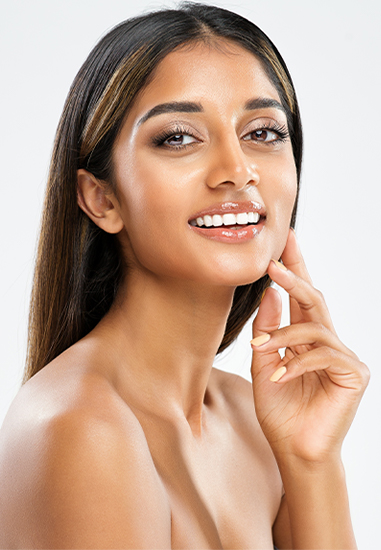 Non-Surgical
Andrew Lofman, MD, FACS
Board-certified plastic surgeon Dr. Andrew Lofman has over 20 years of experience in cosmetic, reconstructive, and general surgery. But it's not just his experience that make him a trusted name in the community. Dr. Lofman takes time to make personal connections with each patient to understand their concerns and ensure they're satisfied with their results.
As one of Michigan's most experienced plastic and cosmetic surgery and non-surgical procedure providers, Dr. Lofman has the tools necessary to enhance your natural beauty with incredible results. Whether you're seeking information cosmetic surgeries like breast augmentation, tummy tucks, or mommy makeovers Dr. Lofman will approach your unique situation with compassion and understanding as he helps you navigate your procedure to achieve your aesthetic goals. We also offer non-surigcal procedures like Botox®, Dermal Fillers, EmSculpt and Morpheus8 at our medspa, Pure Aesthetics of Michigan.
Michigan's Trusted Cosmetic Center & Medical Spa
Our Testimonials
Creating Incredible Results in Michigan for Over 15 Years
I recently had my very first surgery and I was very nervous! From my initial consult to my surgery, the entire staff has been amazing! Dr. Lofman is amazing! He gave me exactly what I wanted! I would recommend him to everyone! My confidence has sky rocketed! He does beautiful work!! So thankful for him!
Dr. Lofman was very professional and took everything I said into consideration. He makes sure that you will be satisfied with the procedure before it happens and the outcome is just as great. I am very content with my results and he made me feel more comfortable and relaxed than any other doctor I've gone to.
Dr. Lofman does amazing work! I will always recommend him. The star of the show for me is Nicolette. She is one of the kindest people I have ever met. She always makes sure I'm comfortable in any situation and makes sure all of my questions are answered. I am grateful for Dr. Lofman, Nicolette and his staff!
Dr. Lofman and team were outstanding. I didn't have any hidden costs, they made me feel really comfortable and understanding of what procedure was taking place. Nicolette was great during and after surgery. Highly recommend their team.
Dr. Lofman and his staff are amazing. He preformed my medical breast reduction and the results are amazing. I am so happy with how it turned out. He and his staff made me feel extremely comfortable and answered all my questions. I would recommend him to anyone.
Dr. Lofman changed my life! I got a breast reduction and 360 tummy tuck. If you are thinking about plastic surgery he is amazing! Makes you feel comfortable and answers all your questions. Helpful and friendly office staff as well. Thank you Dr. Lofman!!
Monthly Specials
Learn more about our current specials to help you make the most out of your aesthetic procedures.
Follow
@pureaestheticsofmichigan

on Instagram